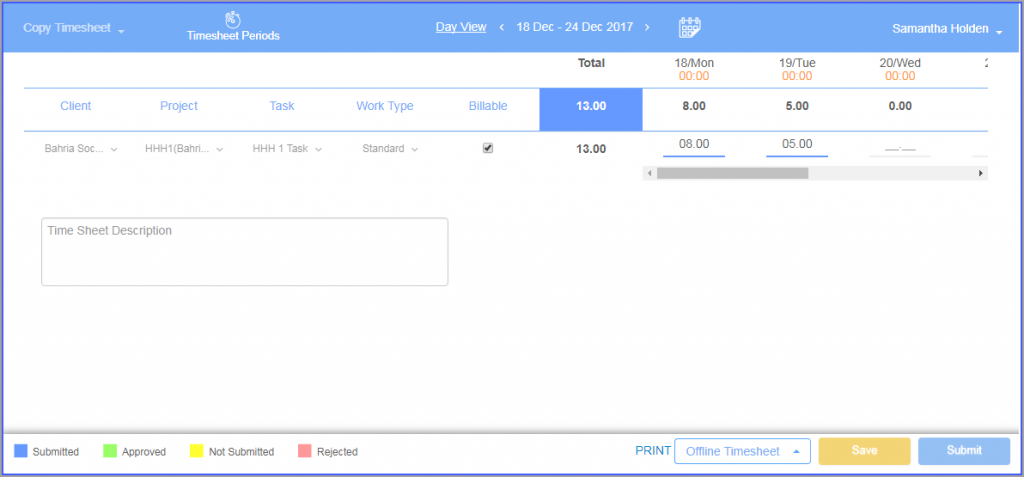 Click on "Submit" button when you are ready to submit your timesheet.
If you have made only a partial entry always "Save" the timesheet. "Submit" the timesheet only after you have made all the entries for that period.
Note 1: Once you "Submit" your timesheet you will not be able to edit or make new entries for that "Timesheet Period" unless the timesheet is rejected.
Note 2: While making entries in the time box, a description box like the one shown in the pic will pop up. This is not a mandatory field. This can also be turned off by the Admins.